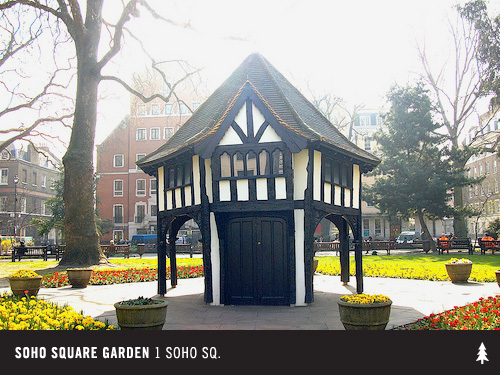 So-Ho! The area gets its name from this old rabbit hunting cry, which rang out on the regular back when London's West End was all about fallow fields and turnip patches. These days, Soho Square Garden is the neighborhood's token green oasis, where Londoners lounge en masse on the grass, and chivvy each other instead of the rabbits.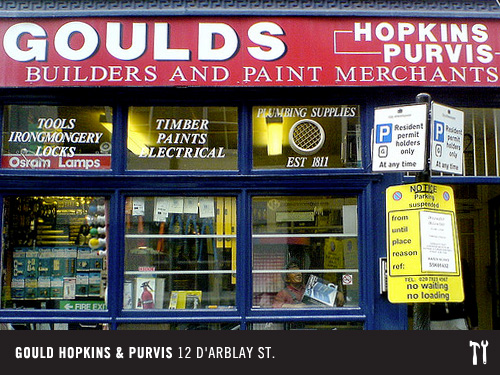 Soho's most venerable hardware store is filled to bursting with a century's worth of functional ephemera and galvanized gizmos, and the shopkeepers somehow know the location of every screw. Gould's has managed to stay in business by continually adapting to the times, but the shop still elicits a feeling that's as old as the satisfying thwok of your first well-placed hammer.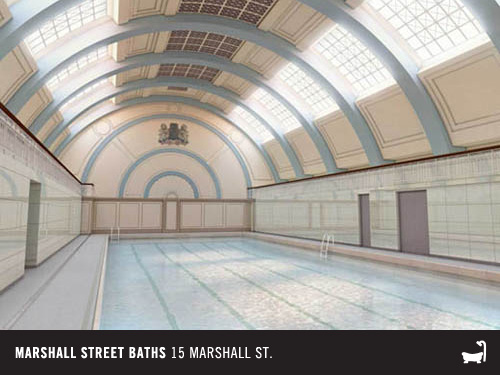 The white marble pool in this art deco swimming palace was built for the public in 1931. Opulence came standard back then, and the Marshall Street Baths echoed with the splashes of Soho kids and chorus girls. A cool £25 million restored the building to its former glory in 2010. Sunlight streams through the barrel-vaulted roof once again, and anyone can pay-to-plunge.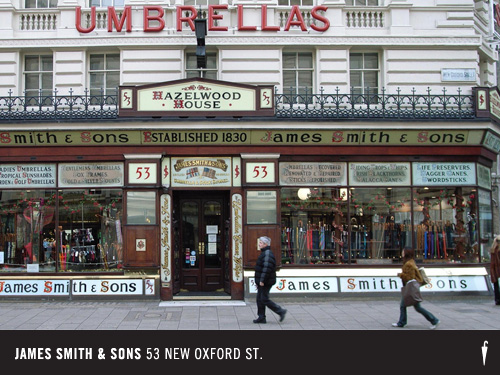 Jammed onto shelves amidst the ornate Victorian interior are silver-tipped canes, bubinga swordsticks, and some of the best umbrellas ever made. James Smith & Sons has blended practical design with a highly personalized attention to detail since 1830, and they have an umbrella for every unique customer's style and price range. You'll need one when it rains. And it will rain.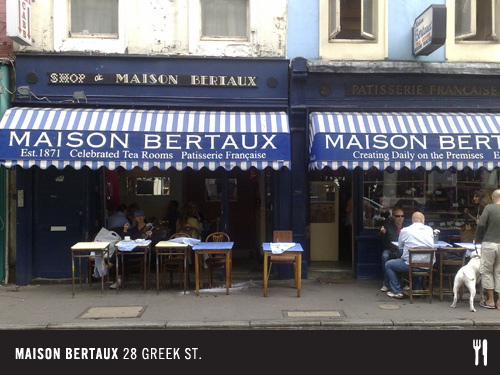 Pastries here are best enjoyed on a perpetually rickety table, with an ancient teapot steaming close at hand. No menus, though. The bakery has a sort of haughty indignation towards the very idea of them. Maison Bertaux also has pink walls, 150 years worth of mismatched furnishings, return customers of all ages, and specialties ranging from éclairs to the inexplicable dijon slice.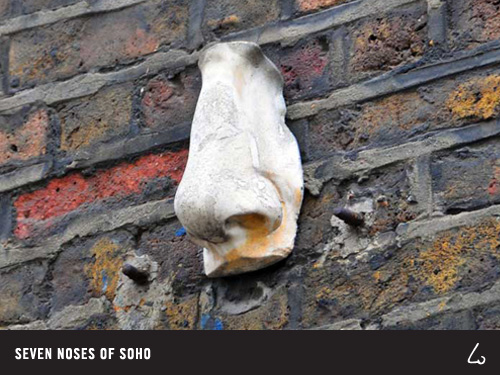 Eternal wealth. This the legendary prize for discovering all seven of the Soho noses, an arcane series of sculptures attached to buildings throughout the neighborhood. But which of the noses are frauds, and who's paying, anyway? These are the sort of questions an amateur Indiana Jones must ask themselves as they wander the streets of cafes and x-rated book stores, necks craned towards the rooftops.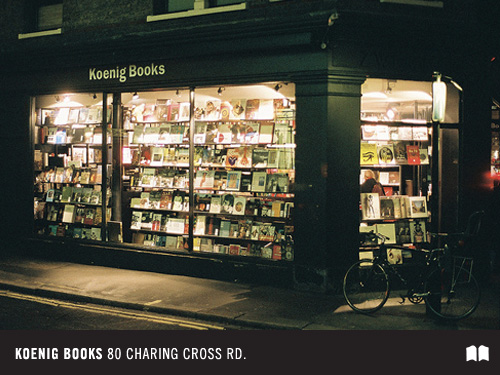 Some books are so beautiful, they're worth buying a coffee table for. Koenig sells hardcover art and design monographs, obscure magazines, and releases from indie publishers across Europe. It has the well-organized feel of a museum. Except that here you're actually allowed to pick up the art, buy it, and take it home to the bathroom with you. The basement is where the bargains are.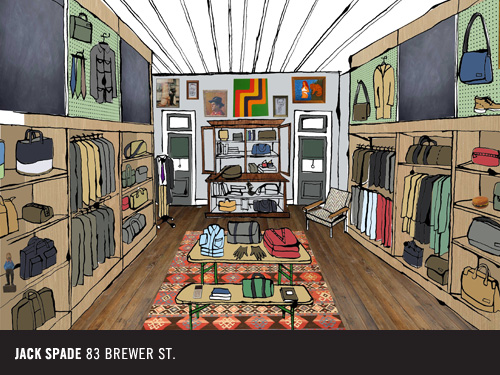 Historic Soho is the perfect neighborhood for JACK SPADE's first European store. Our products are inspired by traditional craftsmanship, innovative design, and a mix of high and low culture, all of which abounds around Brewer Street. Bespoke tailors next to trendy cafes next to peep shows? We were sold.
JACK SPADE is excited to offer Londoners a way to dress with classic American style, without compromising their sense of humor or individuality.